Useful Links
---
Project Plant Magazine
---
SCOTTISH PLANT - NEW ONLINE MAGAZINE
Please find below a link to "Scottish Plant" which is a new online magazine for Scotland's construction equipment industry.
---
GOVERNMENT GATEWAY
What is the Government Gateway?
The Government Gateway is the website you use to register for online government services. It is an important part of the government's strategy of delivering 'joined up' government, enabling people to communicate and make transactions with government from a single point of entry.
Register with the Government Gateway if you want to:
Enrol for one or more government services (for example, Self Assessment, PAYE Internet Services for Employers and Electronic VAT Returns).
Once you are registered as a Government Gateway User, you will be able to:
Submit forms to government departments for the services for which you have enrolled. You will be able to carry out some services by filling in online forms on government or private company websites. For other services, online forms will not be available and you will only be able to send forms by using software packages (such as payroll software).
Enrol for additional services as they become available.
Assign an Agent (such as your accountant or payroll bureau) to act on your behalf for any of the services you have enrolled for.
If you are an organisation you can also:
Add other people within your organisation as Users of the Government Gateway. They will be able to carry out any of the services you have already enrolled for, and also enrol for new services.
They will also be able to create and delete other Users.
Create Assistants who will have access to limited features within the Government Gateway, but can send your organisation's forms to the government using appropriate software or websites.
Complete tasks such as deleting Users, changing the services that Users are assigned to and making changes to your registration details.
---
HSE WEBSITE
HSE is the national independent watchdog for work-related health, safety and illness.
They are an independent regulator and act in the public interest to reduce work-related death and serious injury across Great Britain's workplaces.
The Governments Health & Safety website keeps companies up to date with new legislation and guidance. Documants are available for both download and purchase.
---
CITB-CONSTRUCTION SKILLS
CITB-Construction Skills provides assistance in all aspects of recruiting, training and qualifying the construction workforce.
We also work with partners in industry and government to improve the competitveness of the industry as a whole.
Please visit the website for more information.
---
CONSTRUCTION PLANT-HIRE ASSOCIATION
The Construction Plant Hire Association membership comprises in excess of 1,400 companies, who jointly represent over 90% by turnover of all UK Construction Plant Hire. The CPA through its strong membership has a powerful voice within Industry and Government on all matters relating to construction and the hire of plant.
Please visit the Construction Plant-hire Association website for further information.
---
OPERC
The Off-highway Plant and Equipment Research Centre (OPERC) is an independent and international centre of excellence for plant and equipment science. The centre is hosted at the Department of Building and Civil Engineering, Loughborough University, UK. The Department achieved the highest possible research rating (5*) when assessed for the quality of its research during the 2001 Research Assessment Exercise.
OPERC members currently include representatives from the UK, USA, Australia, South Africa, China, the Philippines, Ireland and Nigeria, who between them, derive from a broad range of professional occupations including plant manufacturers, plant hire companies, training providers, contractors and members of the professional trade press. This gives the Centre great strength in terms of inherent knowledge of plant and equipment science and also serves as a conduit through which new knowledge is disseminated to industry.
OPERC is a non-profit making and non-political organisation. Its principal objective is to raise standards throughout the plant and equipment sector. This is achieved via a broad spectrum of plant and equipment research and the publication and dissemination to the plant and equipment sector of codes of practice, best practice guidance documents and information papers. Publications are all subjected to blind peer review and OPERC debate before being made public. This helps ensure their robustness, quality and relevance to practitioners.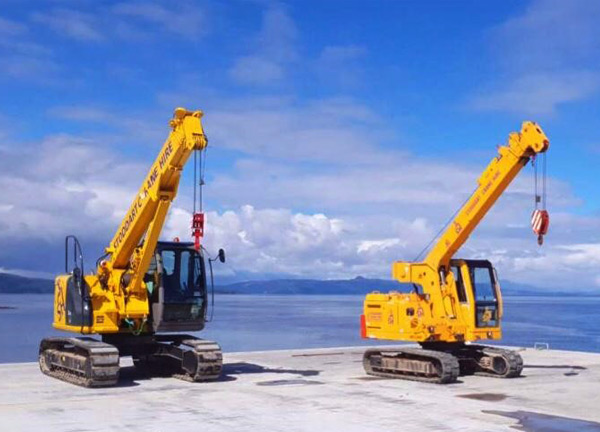 ---