SPOA President
---
Beginning my first year as President of our Scottish Plant Owners Association nearly 12 months after the country went into turmoil with the Covid-19 pandemic…. I'd firstly like to thank all our members who have supported the association and its work over the last 12 challenging months, for going above and beyond to keep our sector working and for persevering with the ever-changing guidelines.
I have been around plant and machinery in some form for my entire life, to say I have been influenced by plant would be an understatement. During my career so far, I have been fortunate enough to sell plant, operate plant and now through my own business, hire plant. Had it not been for the opportunities given to me as a youngster, to be influenced by the magnificent characters and equipment which surround us then I might not have taken a journey down this path into the addictive plant industry.
At 32 I'm the youngest President in the history of our 70-year-old association I'm very aware of our need to define a solid pathway for youngsters to get a start in our industry. The average age of operators is not reducing at any great rate but before it does, we need to ensure that new entrants can learn from the experienced hands before they retire from the industry. This is something very close to my heart and very high up my agenda to address during my tenure as your President.
Some other key objectives the SPOA will be addressing during my tenure;
Focussing on where our industry is going and supporting members to keep ahead of advancements and changes
Work to diversify industry workforce
Developing new terms and conditions to ensure your business stays protected
We'll be working together with industry stakeholders on our project on Drug and Alcohol use/abuse. D&A issues are not exclusive to operators, we know they are issues across industry and society, but we can work to promote a healthier, safer, more professional industry.
Launching exciting new member events to bring us all back together after so long apart
I welcome members to make contact with me by email info@SPOA.org.uk or introduce yourself if we are in the company of one another. The SPOA is your association, your voice, it's success really does depend on your feedback and participation.
I'd like to thank Mark Anderson for his time in the chair over the last two years. Mark has worked hard for our members, especially on the Scottish Construction Industry Coronavirus forum, His last year as president will go down as one of the most challenging years in not just our associations history but our nation's history also.
It is a privilege to take up this appointment as President of our Scottish Plant Owners Association, Joining me as my Vice President is John Sibbald, John joined the executive committee at the same time as me, we share the same drive and passion for improving the industry, the association and exceeding our members expectations. I look forward to serving you all with the same high standards of professionalism, transparency and integrity as my predecessor has.
I wish you all a safe and profitable year and look forward to meeting/speaking with you soon.
Callum Mackintosh, President
---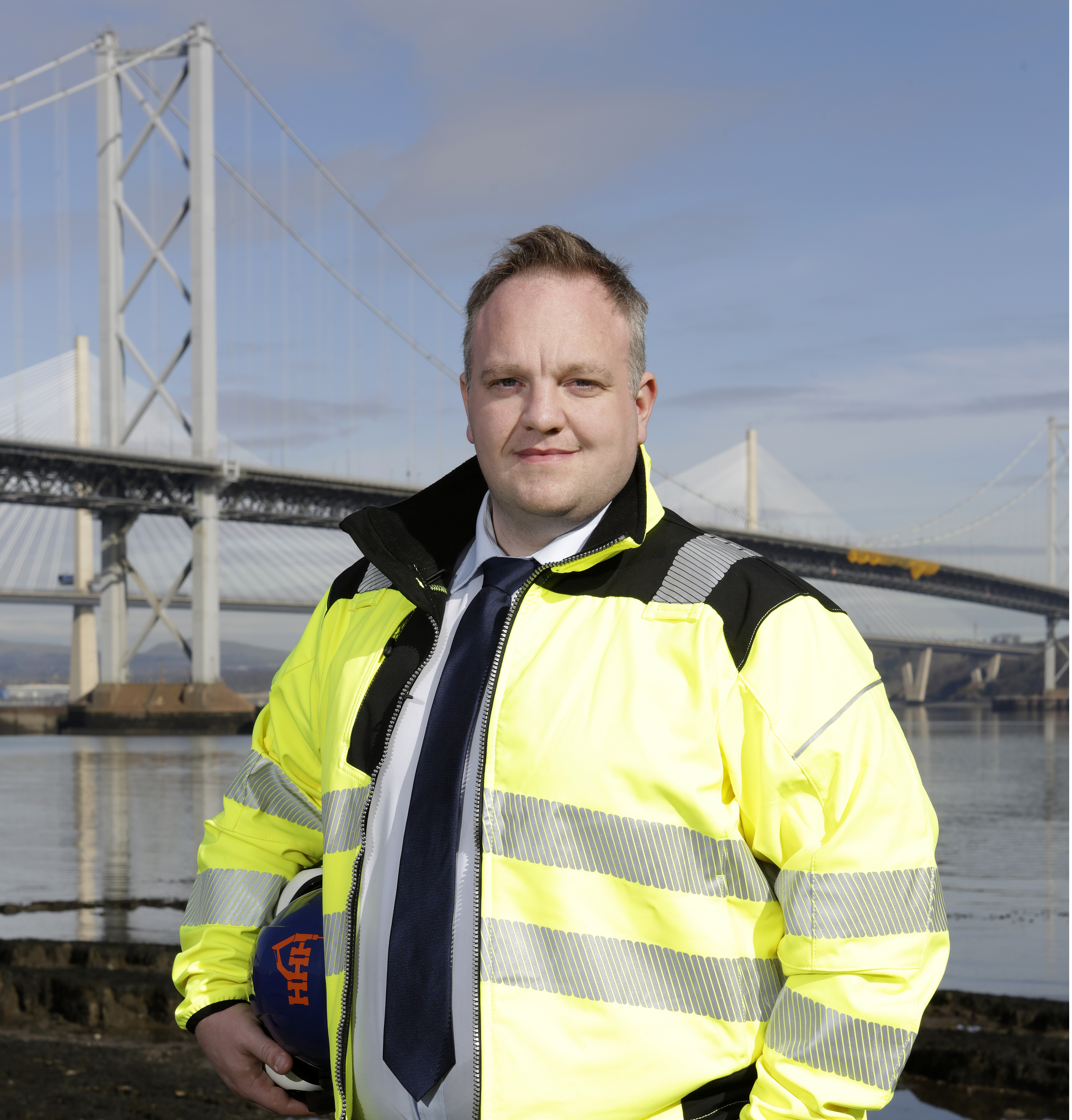 Above: Callum Mackintosh, President