Join the SPOA
---
Would you like to join THE SPOA? There are many benefits to becoming a fully fledged member.
Subject to such rules of admission as may from time to time be laid down by the Executive Committee, Full Membership is open to all individuals, firms and companies engaged in their own account in owning, hiring, using or operating plant equipment and others or in plant services such as training.
Associate Membership is also is also available for Manufacturers, OEM Dealers, Insurers, Banks, Brokers, H&S providers etc
Apply to become a member now, click on the button below.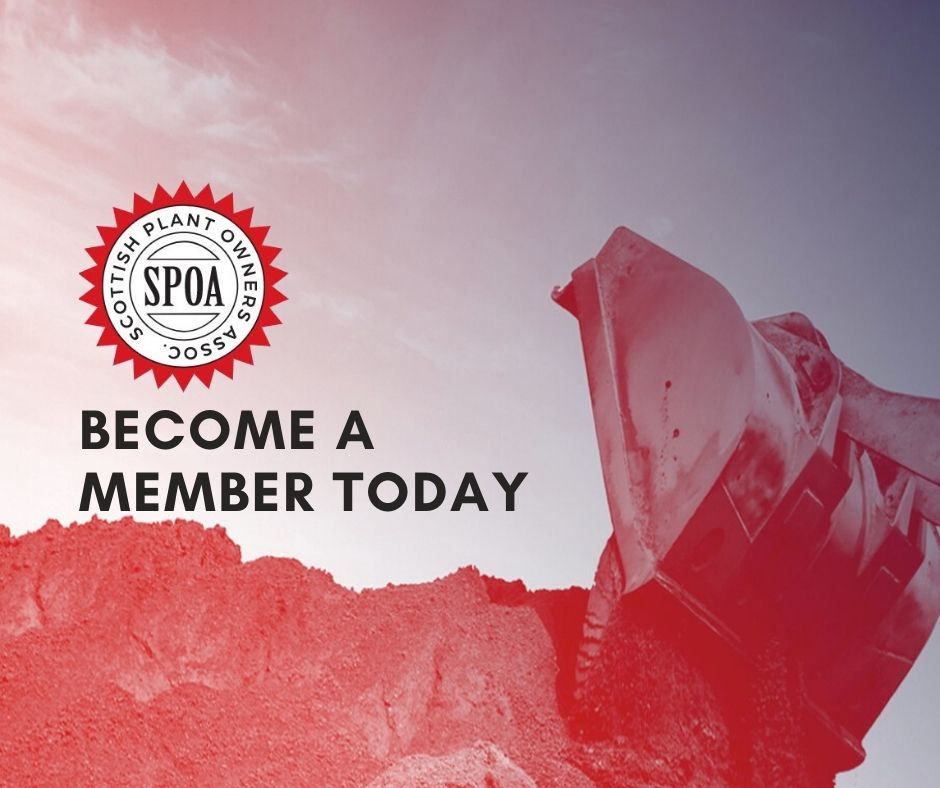 ---
Member Benefits
---
Member Benefits are just one reason to join SPOA, find out what you can take advantage of through your membership. The benefits of being an SPOA member include:
Network with fellow members who share the same passion for the Plant Industry that you do
The right to use SPOA Terms & Conditions of Hire
A listing in the Directory of Members in the Handbook and on this website
Opportunity to join SPOA working groups
Access to the Croner Consulting Business Support Helpline
Employment briefing circulars from Scottish solicitors, Wright Johnston & Mackenzie LLP
25% discount with TOP SERVICE, the only credit referance agency dedicated to the construction industry. Members are also entitled to the first four weeks of their subscription free of charge.
Subsidised training on SPOA programmes
Access to Exclusive Members only events
Guidance notes on specific Plant Industry matters
Access to the SPOA members section of the website
Permission to use the SPOA logo on your website etc
---